Twitter
Spotlight information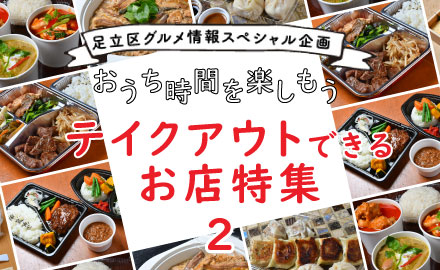 Takeout Special feature 2
Takeout food has become very popular these days. This time, we will introduce shops where you can take out by dividing into 3 themes ♪ Enjoy the time together at home!
Spotlight information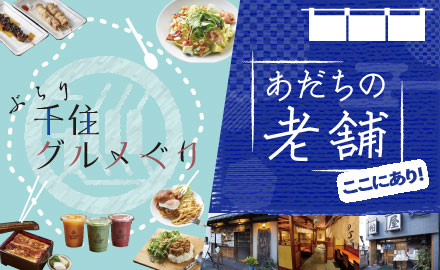 Double feature of Gourmet!
Double feature of Adachi gourmet!
Introducing the shops around Kita-Senju Station and the long-established shops that have been loved by the locals for a long time.
Spotlight information
9/13 (Mon) Goshukuba-in stamp book is on sale!
We have started selling the original Goshukuba-in stamp book of Nikko Kaido/Nikko Nishi Kaido Goshukuba-in stamp project at Senju-machi-no-eki.
※数量限定となりますので、お求めの際はご注意ください。 
Spotlight information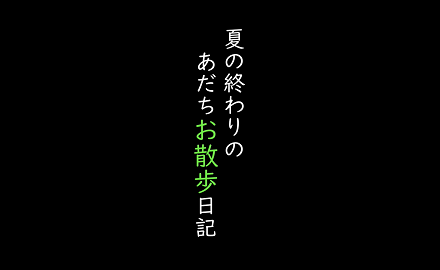 We are delivering the charm of Adachi on YouTube!
On the YouTube channel of Adachi City Tourism and Exchange Association, we are introducing videos of the seasonal scenery and recommended spots of Adachi City! Please subscribe to our channel.