Shobu Festival & World Food Square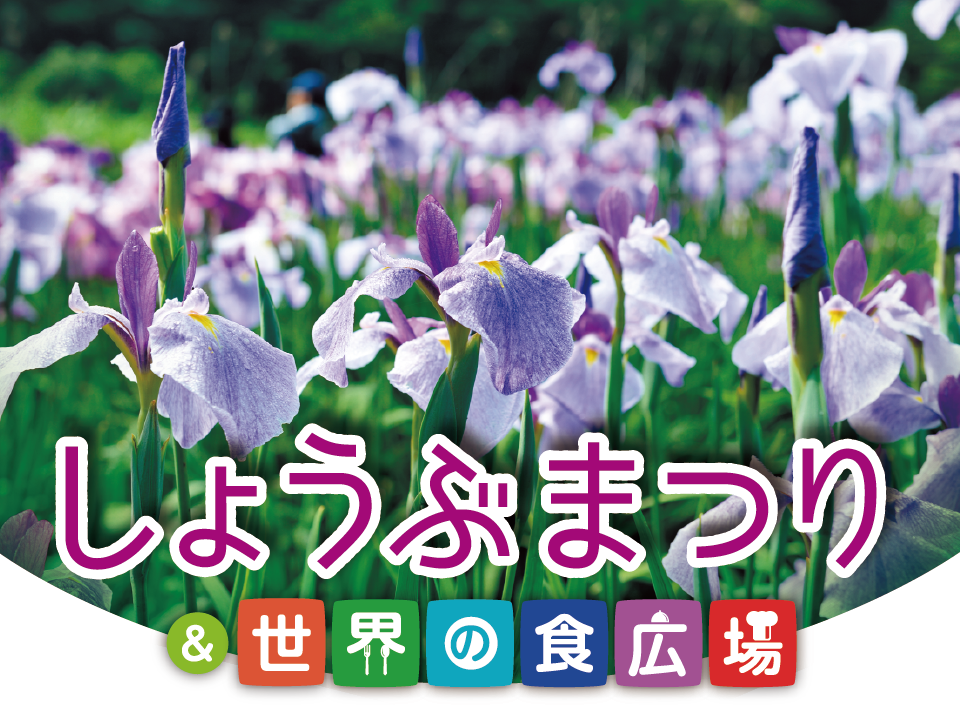 The sho wrapping festival & world food plaza ended successfully. Thank you very much for your visit.

A colorful 8,100 shares of Hana shawu will celebrate the best time to see.
Please join us with food streets that can taste international cuisine and stamp rally with comfortable walks along the waterways.
It is two days of seeing, eating, enjoying walking, Akase Aki.
Iris festival
Approximately 140 species, 8,100 shares of Hana shab are finally watched. Please enjoy the colorful Hanashaub while walking along the seasonal wood road that takes you to Shobu field. On the day of the festival, there are plenty of events that can only be experienced here, such as product exhibitions in friendship cities and Shobu tea house!
May 26 (Fri) - June 11 (Sun) only
It lights up Hana shawu from 6:00 to 8:30 pm
Time 10 am - 4 pm
Place Shoumu Numago Park (Tokyo Metro Chiyoda Line Northern Ayase Station get off at once)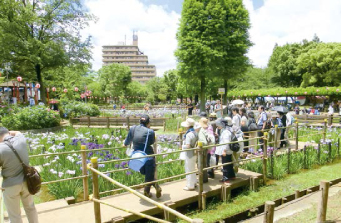 World food plaza
World tour around the world! I usually cook a foreign country cuisine that I can not meet,
Let's taste in front of Ayase Station!
Time 10 am - 6 pm
Location Tohayase Park (Pigeon Plaza)
    (東京メトロ 千代田線 綾瀬駅下車すぐ)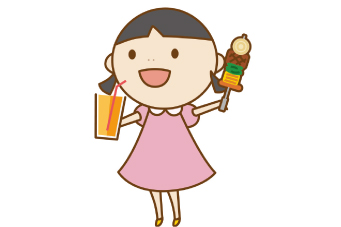 2 Stamp rally and draw drawing for the venue
About 60 minutes walk slowly while listening to the beside along the waterway. Why do not you try to relax your body and mind while walking around the course, about 2 km long, with its rich and varied link between Shoumu-numa Park and Pigeon Square? For those who gathered all the stamps, a final prize is given. In addition, at the Pigeon Plaza, we will hold a lottery where wonderful prizes are won!
■ Stamp rally
Course Adachi-ku Ward from Sho-bunsaku Park to Tokyo Metropolitan East Hayashi Park (about 2 km)
Description Stamp rally over 4 stamp points in all
    「てる丸くん」スタンプをすべて集めた方に、完歩賞を進呈します。
Exchange Office Adachi-ku Ward Sho-bun swamp park / Tokyo Metropolitan Toyohose Park (Pigeon Plaza)
Lottery
Targeted stamp rally finished person
Venue Tokyo Metropolitan Toyohose Park (Pigeon Plaza)
    ※抽選会は、都立東綾瀬公園のみ開催します。
Contents A prize such as a cooperative corporate gift certificate, a friendship city special product, an interior district group sponsorship item, etc.
    当たる抽選会を開催します。
Time 10 am - 4 pm
※ Completion award · Lottery will end as soon as prizes run out