Notes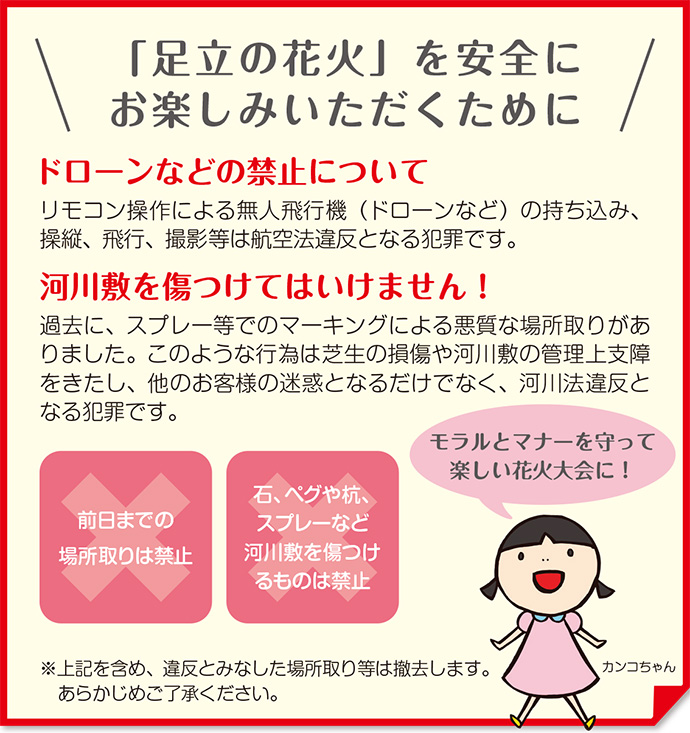 ■ The vicinity of the venue is traffic restricted and there is no parking lot so you can not visit by car or motorcycle. Also, please refrain from visiting by bicycle as much as possible.
■ On the day, as congestion is expected, please follow the instructions of police officers and security guards.
■ During the fireworks opening, entrance viewing by the pleasure boat can not be done for the waters between Senju Shinbashi and Nishiarai bridge.
■ Please keep in mind that handmade items are sufficient.